Kredyty mieszkaniowe
Sprawdź aktualny ranking najlepszych kredytów mieszkaniowych w Polsce - atrakcyjne kredytowanie nieruchomości.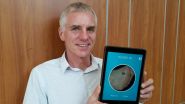 2015-05-28
(Edmonton) Each year, thousands of Canadians are given the news: they have skin cancer. It is the most common form of cancer in Canada and around the world, but if detected early, survival rates are extremely high. According to Liam Rourke, it doesn't happen nearly as often as it could. "The difficulty is that people have a really hard time detecting skin cancer melanomas early," says Rourke, an associate professor in the Faculty of Medicine & Dentistry's Department of Medicine at the University of Alberta. "One of the reasons is that it's an exceptionally difficult task ...
2015-05-28
Investigators at Stanford University have found a surprising link between creative problem-solving and heightened activity in the cerebellum, a structure located in the back of the brain and more typically thought of as the body's movement-coordination center. In designing the study, the researchers drew inspiration from the game Pictionary. The cerebellum, traditionally viewed as the brain's practice-makes-perfect, movement-control center, hasn't been previously recognized as critical to creativity. The new study, a collaboration between the School of Medicine and ...

2015-05-28
Stanford electrical engineer Jelena Vuckovic wants to make computers faster and more efficient by reinventing how they send data back and forth between chips, where the work is done. In computers today, data is pushed through wires as a stream of electrons. That takes a lot of power, which helps explain why laptops get so warm. "Several years ago, my colleague David Miller carefully analyzed power consumption in computers, and the results were striking," said Vuckovic, referring to electrical engineering Professor David Miller. "Up to 80 percent of the microprocessor ...
2015-05-28
A quantum system never relaxes. An isolated system (like a cloud of cold atoms trapped in optical grids) will endlessly oscillate between its different configurations without ever finding peace. In practice, these types of systems are unable to dissipate energy in any form. This is the exact opposite of what happens in classical physics, where the tendency to reach a state of equilibrium is such a fundamental drive that is has been made a fundamental law of physics, i.e., the second law of thermodynamics, which introduces the concept of entropy. This profound difference ...
2015-05-28
WASHINGTON -- People who earn a college degree before getting married are much less likely to become obese than those who graduate from college after getting married, according to a new study. "People who get married before they earn a degree from a four-year college are about 65 percent more likely to later become obese than people who get married after college," said Richard Allen Miech, a research professor at the Institute for Social Research at the University of Michigan and the lead author of the study. "While a college degree has long been shown to be associated ...
2015-05-28
A fifty-fold between-country difference in rates of paracetamol-induced acute liver failure that leads to liver transplant (ALFT) has been revealed by a study that compared patient data from seven countries at the request of the European Medicines Agency: France, Greece, Ireland, Italy, Netherlands, Portugal and the UK. Researchers discovered that this variation was even more pronounced on a per-capita basis, with a 200-fold difference in ALFT cases. Publishing these findings in the British Journal of Clinical Pharmacology, the authors call for further research to identify ...
2015-05-28
Several genes have been lost from the Y chromosome in humans and other mammals, according to research published in the open access journal Genome Biology. The study shows that essential Y genes are rescued by relocating to other chromosomes, and it identifies a potentially important genetic factor in male infertility. The Y chromosome is dramatically smaller than the X chromosome and has already lost nearly all of the 640 genes it once shared with the X chromosome. An extreme example of genes disappearing from the Y chromosome can be found in the Ryukyu spiny rat, ...
2015-05-28
In what they believe to be the first survey of its kind in the United States, researchers at NYU Langone Medical Center have found that as many as 6 percent of adult New Yorkers who get "inked" -- in other words, those who get a tattoo -- have experienced some form of tattoo-related rash, severe itching or swelling that lasted longer than four months and, in some cases, for many years. "We were rather alarmed at the high rate of reported chronic complications tied to getting a tattoo," says senior study investigator and NYU Langone dermatologist Marie Leger, MD, PhD, ...
2015-05-28
Researchers from the Netherlands have explored how 3D printing can be used to help treat type 1 diabetes in results presented today, Thursday 28 May, in IOP Publishing's journal Biofabrication. The 3D printing technique, known as bioplotting, has taken researchers one step closer to being able to help patients who experience severe hypoglycaemic events, commonly known as 'hypos'- a problem that affects about a third of people with type 1 diabetes according to Diabetes UK. The paper describes how clusters of specialized cells responsible for the production of insulin ...
2015-05-28
This news release is available in French. Alzheimer's disease is the most common form of dementia, affecting over 44 million people worldwide. Inside the brain, Alzheimer's disease is characterized by loss of neurons, and presence of abnormal tangles and plaques in the brain. Dr. Graham Collingridge, recently recruited from Bristol (U.K.) to the University of Toronto, has found that molecules that are strongly associated with Alzheimer's disease are important players in a process called long-term depression (LTD). LTD is a process through which the strength of synapses, ...
2015-05-28
This news release is available in French. Pain has both physical and emotional components. Anxiety is common in people suffering from chronic pain, and people with anxiety are more likely to suffer from chronic pain. Dr. Min Zhuo and his team at the University of Toronto have found the biological basis for this link in the connections between neurons in a brain region known as the anterior cingulate cortex (ACC). Better yet, they have identified a molecule that can reduce chronic pain-related anxiety. Dr. Zhuo's latest results were presented at the 9th Annual Canadian ...

2015-05-28
A longhorned beetle's sexy scent might make a female perk up her antennae. But when the males of several species all smell the same, a female cannot choose by cologne alone. For these beetles to find a mate of the right species, timing is everything, according to research from a University of Arizona-led team. "We found that beetles that produce the same pheromone are active at different times of day - and that beetles that are active at the same time of day produce different pheromones," said lead author Robert F. Mitchell, a UA research associate in the department ...
2015-05-28
Fast Facts People with schizophrenia often suffer from cognitive difficulties. Transcranial direct current stimulation of the brain is widely considered safe and is being studied as a treatment for depression. In a Johns Hopkins study of people with schizophrenia, transcranial direct current stimulation led to improvements in short-term memory. Lightly stimulating the brain with electricity may improve short-term memory in people with schizophrenia, according to a new study by researchers at the Johns Hopkins University School of Medicine. The ...
2015-05-27
DALLAS, May 27, 2015 -- African Americans at lower socioeconomic levels, particularly women and younger adults, are at greater risk of heart disease and stroke than those in higher socioeconomic positions, according to research in the Journal of the American Heart Association. Cardiovascular disease (CVD) is the No. 1 killer of all Americans, but the burden is greater for African Americans. According to the American Heart Association 2014 Statistical Update, nearly half of all African American adults have some form of CVD, and they are twice as likely as white adults ...
2015-05-27
MINNEAPOLIS - New research suggests people with multiple sclerosis (MS) may have double the risk of dying early compared to people without MS, with those younger than 59 at a three times higher risk. The study is published in the May 27, 2015, online issue of Neurology®, the medical journal of the American Academy of Neurology. "Despite studies that show MS survival may be improving over time, the more than 2.5 million people affected worldwide by this disabling disease still face a risk of dying earlier, specifically those who are diagnosed younger," said study ...
2015-05-27
PITTSBURGH, May 27, 2015 - As the U.S. Supreme Court considers the legality of tax subsidies to buy health insurance under the Affordable Care Act (ACA), an investigation by the University of Pittsburgh Graduate School of Public Health, the RAND Corporation and Express Scripts provides an unprecedented look at prescription data gleaned from over a million initial enrollees. The analysis is published online as a Web First article by Health Affairs and will also appear in the journal's June issue. The study found that among people who enrolled in individual marketplaces, ...
2015-05-27
It's both the bane of many parents and what has been called a major national vulnerability: the inability of many children to understand mathematics. Understanding that problem and developing strategies to overcome it is the research focus of Nicole McNeil, Alliance for Catholic Education (ACE) Associate Professor of Psychology at the University of Notre Dame, and the researchers in her lab. A new paper by McNeil and Emily Fyfe, a former Notre Dame undergraduate who's now a doctoral student at Vanderbilt University, examines if the labels educators use to identify patterns ...
2015-05-27
KNOXVILLE--Not every encounter between predator and prey results in death. A new study co-authored by a University of Tennessee, Knoxville, professor suggests that prey emit warning cues that can ultimately lead to both their survival and that of their predators. The hypothesis addresses a 150-year-old mystery of evolution on how warning signals of animals and plants arise and explains animals' instinctive avoidances of dangerous prey. The study is published this month in the Biological Journal of the Linnean Society. It is available online at http://tinyurl.com/njdq5og. "People ...
2015-05-27
CORVALLIS, Ore. - Teenage girls like and feel more similar to women in appearance-focused jobs such as models and actresses, though they find female CEOs and military pilots to be better role models, according to a new study by researchers at Oregon State University. For the study, 100 girls and 76 boys ages 14 to 18 were shown photographs of model Heidi Klum, actress Jennifer Aniston, CEO Carly Fiorina and military pilot Sarah Deal Burrow. Klum and Aniston represented the appearance-focused careers and Fiorina and Deal Burrow represented the non-appearance focused careers. Girls ...
2015-05-27
Philadelphia - While advances in technology have made multigene testing, or "panel testing," for genetic mutations that increase the risk of breast or other cancers an option, authors of a review published today in the New England Journal of Medicine say larger studies are needed in order to provide reliable risk estimates for counseling these patients. The international consortium of authors, including researchers at the Basser Center for BRCA at the University of Pennsylvania's Abramson Cancer Center, acknowledges that panel testing can make a useful contribution to predicting ...
2015-05-27
Boulder, Colo., USA - Salt rock behaves as a fluid and can play a pivotal role in the large-scale, long-term collapse of the world's continental margins. However, the precise way in which this occurs is laced in controversy; nowhere is this controversy more apparent than along the Brazilian continental margin, where the origin of a feature called "the Albian Gap" has generated much heated debate over several decades. In this new, open-access GSA Bulletin article, Christopher A-L. Jackson and colleagues enter this debate, critiquing the geological and geophysical evidence ...
2015-05-27
Biologists at UC San Diego have discovered that a tiny single-celled parasite may have a greater-than expected impact on honey bee colonies, which have been undergoing mysterious declines worldwide for the past decade. In this week's issue of the journal PLOS ONE, (see http://dx.plos.org/10.1371/journal.pone.0126330), the scientists report that a microsporidian called Nosema ceranae, which has been known to infect adult Asiatic and European honey bees, can also infect honeybee larvae. They also discovered that honey bee larvae infected with the microsporidian have reduced ...
2015-05-27
Scientists at the University of California, San Diego and the Massachusetts Institute of Technology (MIT) have described a new method for detecting liver cancer metastases in mice. The approach uses over-the-counter probiotics genetically programmed to produce signals easily detectable in urine when liver cancer metastases are present. The results of the new study, published in the May 27 issue of Science Translational Medicine, indicate that genetically-programmed probiotics may be useful for detecting liver cancer metastases early-on in the progression of the disease. ...
2015-05-27
A rigorous analysis of more than 3,000 antimalarials purchased in Enugu, Nigeria found 9.3% to be of poor quality, according to new research published in PLOS ONE. Researchers found 1.2% of the samples to be falsified and 1.3% to be degraded, but raised bigger concerns about 6.8% being of substandard manufacture, leaving patients at risk of not receiving the correct treatment dose and potentially contributing to the development of resistance to the main drug used to treat malaria. The drug quality team of the Artemisinin-based Combination Therapy (ACT) Consortium ...
2015-05-27
PITTSBURGH, May 27, 2015 - Cuts in federal support and unreliable funding streams are creating a hostile work environment for scientists, jeopardizing the future of research efforts and ultimately clinical medicine, according to leaders of the nation's top academic medical centers in today's online issue of Science Translational Medicine. Led by Arthur S. Levine, M.D., the University of Pittsburgh senior vice chancellor for the health sciences and John and Gertrude Petersen Dean of Medicine, medical school deans from 18 institutions reviewed the financial challenges ...